TEAM LEADER CUSTOMER SUPPORT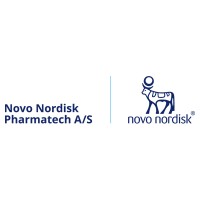 For our client Novo Nordisk Pharmatech A/S we are looking for a talented Team Leader Customer Support.
The Position
As Team Leader you will manage and develop a 5 people team with high integrity, setting direction for Customer Support in handling orders and being in contact with our customers. Your management skills will make help you prioritize at the different tasks.
You will work closely with sales, marketing, warehouse and quality departments, and you will do your outmost that your team keep our systems updated. You will also facilitate optimal flow of orders on a daily basis, in cooperation with many stakeholders and departments, including Supply Chain, Production, Warehouse, Lab and QA.
Your responsibilities will include:
Developing strategy, optimizing, digitalizing, and contributing to a growth journey.
Selection of- and negotiation with freight forwarders.
Securing all freight forwarders are approved and covered by signed contract.
Driving excellent customer satisfaction and supporting a growth strategy, as your team is often first point of contact for our customers.
Arranging dispatch of orders (incl. all transport documentation needed, depending on country for delivery).
You ensure the team to be service minded and customer oriented and facilitates customers to receive the correct documentation according to agreements, assuring that all customers receive the right quality and quantity of ordered products. You will also manage and dispatch product samples when requested from customers, distributors and/or Sales Managers.
Qualifications
To succeed in this role, you have:
A bachelor's degree, MSc, shipping education, HD or similar.
A positive mindset with least 3 years of leadership experience.
Experience from Freight Forwarding and International Transport and Logistics. Training in Dangerous Goods area would be an advantage.
Fluency in English and Danish.
We are looking for a candidate with great leadership skills, a positive mindset and a strong commercial interest. This could be a great opportunity to start your management career. It would be a plus if you have experience in digitalization.
As a person, you are self-driven, know how to take initiative and are a good ambassador for development, while creating a good atmosphere and allow for fun along the way. You are an excellent communicator and stakeholder manager. You are able to engage and approach the people you work with, always striving for win-win solutions, and sales growth.
About the Department
The Sales & Marketing department consists in a Sales Team, Marketing Communications, Strategic Marketing, Customer Support and Commercial Excellence. We embark on a growth journey, deliver in a global context and work with around 300 Customers. The product portfolio is a mix of existing and upcoming products, and we work in a B2B environment, where many of our customers are large pharmaceutical and biopharma companies. The Sales Managers are located in 6 different countries, and the rest of the Department works in Køge, Denmark. Customer Support is often the first point of contact for customers, so your team has an important responsibility in ensuring daily operations with a great service mindset. At the same time, several development projects are anchored in Customer Support, to digitalize and automate some of our processes.
Working at Novo Nordisk
At Novo Nordisk, we don't wait for change. We drive it. We're a dynamic company in an even more dynamic industry, and we know that what got us to where we are today is not necessarily what will make us successful in the future. We embrace the spirit of experimentation, striving for excellence without fixating on perfection. We never shy away from opportunities to develop, we seize them. From research and development, through to manufacturing, marketing and sales – we're all working to move the needle on patient care.
For further information please contact Christian Hill at Hill Consult – chm@hill-consult.dk or +4570271510