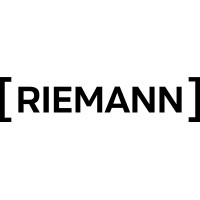 Come and join an international company in growth.
For our client Riemann we are looking for a strong Sourcing Analyst.
The position is newly created.
Riemann A/S, is a Danish company that develop, produce, and sell the well-known brands, P20 sun protection and Perspirex antiperspirants. Riemann's ambition is to become a global player within the two segments, and they are in the beginning of an exciting journey. As a company they are consumer centric in everything they do, and always strive to improve our high performing brands, both on branding and in the formulation.
Riemann is a medium sized company with approx. 50 colleagues in a flat organization with an informal tone. Riemann is known in the industry to deliver "seriously reliable products", which they are very proud of. Riemann A/S operates through distributors, but they also have our own sales organizations. Riemann A/S is a part of the Orkla Group, so you will be part of a large global organization with many exciting development opportunities.
Your main role will be to oversee and improve the supply chain operations. To source, analyze and report supply chain data, track costs and evaluate supplier performance – and to prepare production forecasts and predict changes to market trends.
As Sourcing Analyst, you will be responsible for:
Analyzing and improve supply chain operations.
Identifying project scopes, schedules, and savings.
Evaluating procurement metrics by measuring supplier performance.
Resolving day-to-day supply chain issues and promoting operational consistency.
Establishing effective communication channels, internally and with suppliers/shipping companies.
Establishing risk management plans relating to procurement, logistics, and staffing.
Projecting industry trends to implement appropriate responses and contingency measures.
Reporting on competitive intelligence, as well as market and consumer trends.
Ensuring compliance on import, export, and shipment regulations.
Development projects support & support on establishing tender process and/or process mapping.
About you:
At least 3-5 years of experience in sourcing goods and services or related fields.
Excellent in Danish and English, including the capability to create and maintain business relations.
Strong skills in troubleshooting, well-organized, and attentive to detail.
Good team player, enjoy working in a diverse environment and values cross-functional solid relationships.
At Riemann you get an exciting and challenging position in a successful business in strong growth. We have an informal organizational culture, where collaboration, knowledge sharing, and job satisfaction are important common values.
For more details about the position and company, please contact Hill Consult, Christian Hill-Madsen on chm@hill-consult.dk or +45 21 42 24 12.