Field Application Specialist, based in the US or DK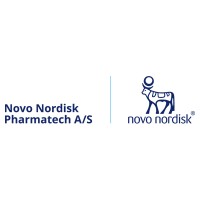 For our client Novo Nordisk Pharmatech A/S we are looking for a talented Field Application Specialist.
The Position
You will be an important face to customers, and also to the Sales and Marketing Department.
Responsibilities includes:
Dialogue with external stakeholders including R&D, CMC, Manufacturing and Quality
Provide scientific and technical support and troubleshooting to customers
Engaging with leads within potential customers
Progressing opportunities together with customers
Collaborate with the rest of the Sales Team
Managing after sales service with existing customers
Customer facing time and developing long lasting partnerships with (potential) customers
Supporting Product Management around product application projects
Provides feedback to the department regarding competition and marketing opportunities
Closely collaborates with R&D and the rest of the S&M team
Build KOLs and support these with NNPR products to ensure the long-term growth
Collecting customer feedback on pain points to further improve NNPR products and services, in collaboration with the product manager team
Support upcoming product launches with customer beta testing and building of an opportunity pipeline
Qualifications
We are looking for a candidate with an MSc or PhD in biology, cell biology or similar. You have at least 5 years' experience with cell culture media and bioprocessing, and maybe you even have experience from a lab. As a customer facing profile, you have a great personality and high integrity. You are great at technical troubleshooting, and you have the ability to analyze and solve challenges.
The position requires strong communication skills, and fluency in English.
The Department
You will be part of our Sales & Marketing department, that consists of a Sales Team, Marketing Communications, Strategic Marketing, Customer Support and Commercial Excellence. We embark on a growth journey, deliver in a global context and work with around 300 Customers. The product portfolio is a mix of existing and upcoming products, and we work in a B2B environment, where many of our customers are large pharmaceutical and biopharma companies. The Sales Managers works out of 7 different countries, and the rest of Sales & Marketing is located in Køge.
Strategic Marketing sets the direction for new product development and for commercial strategies on existing products. Customer Support manages all aspects of orders from customers, and you will be part of the Sales Team. The Sales Team both work on reoccurring business and new opportunities, and your role will mainly focus on developing new opportunities and engaging with customers in scientific and technical dialogue.
Novo Nordisk Pharmatech, Denmark
Novo Nordisk Pharmatech A/S is a 100% owned subsidiary of Novo Nordisk, located in Køge, DK. We are approx.. 325 people covering the entire value chain from R&D to Manufacturing, Quality, and Sales. Novo Nordisk Pharmatech A/S is a global and leading manufacturer of pharmaceutical ingredients for the pharmaceutical and biopharmaceutical industries. Our purpose is to enable better medicines by providing sustainable pharmaceutical materials through innovative and customized solutions. Our product range consists of Recombinant Insulin, Customised Purification Resins, Enzymes and Quaternary ammonium compounds (Quats).
For further information please contact Christian Hill at Hill Consult – chm@hill-consult.dk or +4570271510